Epic Repic Reporter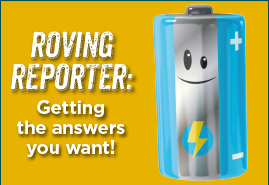 This month: My buddy Amp pops in for a chat!

Hi there, Happy New Year! 2016 was such an exciting year in so many ways. I think my favourite moment had to be getting a starring role alongside you in our thrilling saga – a storybook written by 8 amazing schools. Thanks for saving me by the way!

My worst moment was definitely having a dark magical spell cast on me by Dr Waste in the Pass it On adventure! Thank goodness we made it out alive!

Nowadays, children have lots of gadgets and toys at home that depend on batteries - so it's really important that they understand how to use them responsibly and dispose of them correctly. I hope children can learn how and why they should recycle and share this information with friends and family to spread the message. Re-charge and recycle so batteries like me can live for longer!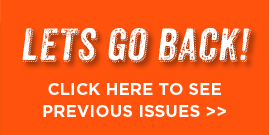 For this very special New Year's issue, R3P1C - our loveable robot made of end of life electrical products - is taking over to tell us the best EPIC REPIC highlights from last year!
Pass it On
We set an exciting challenge to UK school children, asking them to write an epic recycling adventure…starring me! The finished book was called 'A Most Unexpected Day at The Recycling Plant' and took 6 months to write.
The storybook travelled a total of 1,111 miles across the UK and I embarked on a quest to save my best buddy and side-kick, Amp, while meeting a load of crazy characters on the way, like the plastic bag monsters. I even ended up on another planet!
Viridor
In the April issue of the Epic REPIC Reporter, we took a sneak peek into a Viridor waste recycling plant. Each year, across the UK, Viridor recycles around 2.3 million tonnes of waste materials – including electrical items.
Viridor has special machines that breaks them down into different parts such as metal and plastic. Appliances that can be recycled include TVs, fridges and computers. Over 90% of the parts are recovered and the materials used again in new products.
Batteries
As you may know, my best buddy and REPIC mascot, Amp is a battery. From toys, to gadgets, to your TV remote control – most of us use batteries all the time - every person in the UK uses on average 10 batteries a year.
You can send your old batteries to be recycled in lots of places such as schools, shops, supermarkets, garages and even in libraries and town halls. Check out our infographic (link) for more information on how to recycle batteries.