Epic Repic Reporter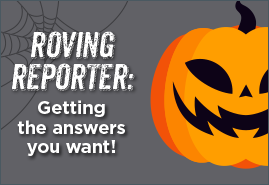 This month: We interviewed
Paul the Pumpkin.

I am and a happy Halloween to you too! I can't wait to see everyone out and about trick or treating and having fun.

Some of my friends are battery powered pumpkins, and it's important to me that their batteries are recycled, do you know why? Because when batteries are recycled we recover some products that can then be used to make new batteries!

When you're trick or treating on Halloween, and you use torches to light up the way, don't forget to recycle your batteries or even better try using rechargeable batteries, remind your friends and family to do the same.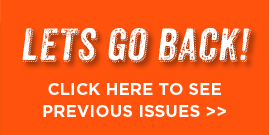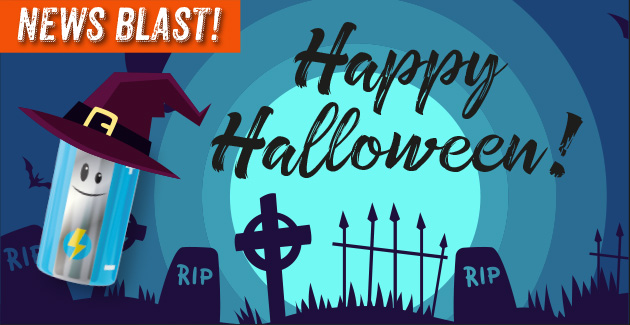 As we prepare for Halloween we reflect on ways to help with recycling.
By reducing, reusing and recycling we help prevent waste from going to landfills.
If we didn't recycle the world could begin to run out of resources and we could struggle to make new things. It's important that future generations enjoy the same quality of life we have enjoyed. You can help with this by remembering to recycle old electricals at your local recycling centre and by putting old paper and bottles into the correct recycling bins.
School starting again can mean using some electronic items that haven't been used all summer, some of which may need a new battery. Remind your teachers and friends that batteries shouldn't be thrown away and can be recycled. You can take them to household recycling centres or there are collection points in most supermarkets and shops that sell batteries.
This Halloween we are thinking about the top three ways we can do this:
1. When outfits, torches, light up cauldrons or lanterns require new batteries remember to recycle the used ones.
2. Outfits can be recycled or reused, why not swap with your friends!
3. Don't forget that pumpkins are not just a Halloween accessory, they are a delicious food and the inside of the pumpkin can be used to make soup, cakes or biscuits! When Halloween is over and your pumpkin is looking a little sad you can pop it into your food recycling or compost bin. It's important to remember these healthy recycling habits.
Find your nearest recycling centre by clicking here.