Epic Repic Reporter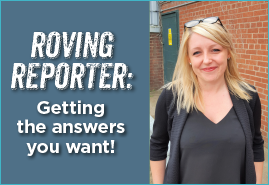 This month: We interviewed
Laura Rattigan who works at a
Viridor WEEE recycling centre!

I am the Office and Commercial Manager at Viridor's WEEE recycling plant in St Helens where we recycle broken and old electricals such as toasters, hairdryers and televisions. I look after our relationships with Producer Compliance Schemes such as REPIC.

As a mum I believe that we should be thinking more about the effect that our behaviour will have on the environment for future generations. Recycling is one of the easiest ways for us all as individuals, to have a positive impact on the world.

Last year the WEEE recycling industry processed more than 135,000 tonnes of fridges and freezers. That's the same as the weight of 141,932 Ford Fiesta cars!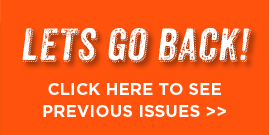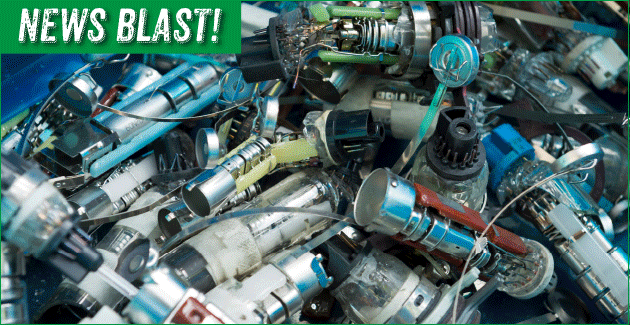 As the world's population grows, people throw more away and lots of their unwanted items can end up on a rubbish tip. This is why we need recycling plants to help make landfills a thing of the past.
Recycling centres give the world's resources new life by transforming things people don't want into the items and energy that society will need tomorrow. It can recycle all sorts of unwanted items, from microwaves to glass bottles to old TVs.
As technology is advancing, we are becoming more and more reliant on electrical items and gadgets – could you imagine life without items like phones, laptops or ovens? This means that we are throwing more and more away – in the UK nearly one million tonnes of electricals are thrown away every year.
This is why it is especially important to recycle WEEE – which stands for Waste Electronic and Electrical Equipment. This means that when your TV or any other electrical item comes to the end of its life, the recycling centre will take it apart as it contains valuable resources like precious metals.
Recycling centres have special machines that break down the electricals and separate all the different parts and materials such as metal and plastic. They will then collect all the different recyclable parts ready for them to start a new life, which could be as a part of a new TV, phone or many other new products.
It is important to recycle old electricals because some electrical items contain chemicals like mercury and lead and if these end up on a landfill site, they can cause harm to plants and animals.
Why not do your bit and make sure your old electricals are recycled instead of ending up in landfill. Find out where your nearest recycling centre is here.