Epic Repic Reporter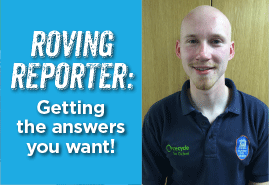 This month: Oxford City Council Recycling Officer - James Baughan

My main job role is to run Oxford Council's recycling competition. This involves looking at how much rubbish people in the city recycle and working with my colleagues in the Recycling Team to meet residents of the city, speaking to them about recycling, going into schools for activity days and going to events to promote recycling.

I loved geography at school and have always had a passion for the environment. Everyone produces waste and it's so important that people understand why we recycle and the benefits of doing so. My job allows me to help people recycle and I feel like I'm doing something good for our planet!

Old and broken appliances can be transformed into something useful. It really is amazing how different appliances and things can be recycled!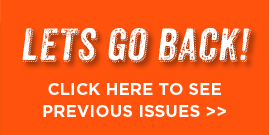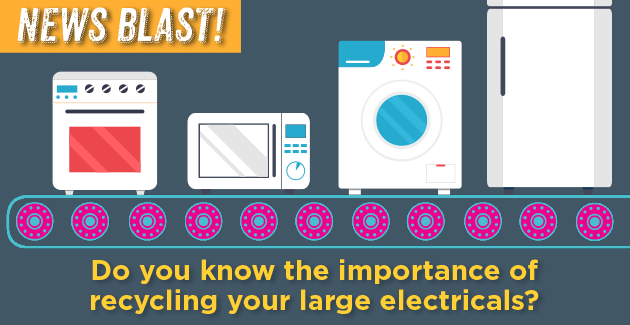 We all have big electricals in our homes – TVs, fridges, microwaves, and washing machines – but they don't have to be a big problem to recycle.
Did you know that a few years ago lots of large electricals would just be thrown away with household rubbish and eventually end up on a landfill site? Some electrical items contain chemicals like mercury and lead and if these end up on a landfill site, they can cause harm to plants and animals.
What's more the space for landfill is slowly running out and everyone agrees landfill volumes need to reduce – instead we need to recycle more of them! There are many benefits to doing this. By recycling large electricals we can reuse materials such as steel, plastic and precious metals – this means we can use them to make brand new electricals.
There are now lots of ways to recycle large electricals too! If the item is still working, it can be taken to a local charity or to a re-use organisation in the area. Some shops will also collect old electrical equipment free of charge if you buy a new one from them. If an item is broken, instead of throwing it away or buying a new one sometimes they can be repaired. But if an electrical product is no longer needed, it can be taken to a local household waste recycling centre or collected by the local council directly. You can find out where the nearest one to your house is here.