Epic R3P1C Reporter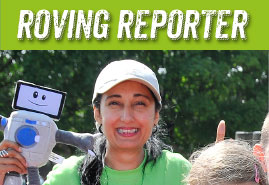 This month we've interviewed Talat Afzal, Recycling Awareness Officer at Bury Council.

I am a Recycling Awareness Officer and I talk to schools and the community about recycling as much as possible. I explain the
importance of recycling, how we change waste materials into something useful and by doing this how we can save money, look after the environment and our future.

Find out what you can and can't recycle (in which bins) at school – this includes items like batteries and electrical items.
Stick up information leaflets or posters around your school, home and bins to remind you what can and can't be recycled.
Make it a daily or regular habit to recycle.

Yes always! I was born in Africa and from an early age I was raised to care about people, wildlife, the environment and reusing stuff.
I was taught nothing should be thrown away if it had a use. Recycling is fun!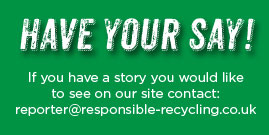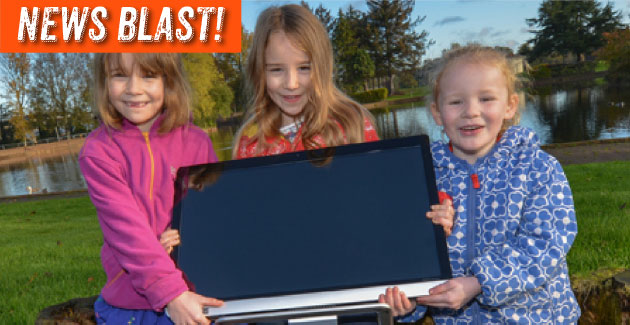 Have you heard of WEEE? It stands for Waste Electrical & Electronic Equipment – this means electrical appliances in your house such as the washing machine, the kettle, your hairdryer, Xbox, iPad or smartphone.
Up until a few years ago people just put these items in the bin, along with their batteries, when they had finished using them, but now we know that this is very bad for the environment. There are now rules in lots of countries that say what you should do with an electrical appliance and used batteries when you have finished with them so that we can improve our environment and save valuable metals and plastics.
The UK is one of the top five waste electrical and electronic equipment producers in the world. The amount of WEEE we throw away as a country is growing each year by around 5% - that means we need to make sure we recycle our electricals properly.
Environmental experts also reckon that the amount of electrical waste we throw away as a planet will reach 50 million tonnes by 2018. So what can be recycled and how?
If an electrical item has a plug or batteries,
including rechargeable ones, it can be recycled, this is why it has a crossed out wheelie bin symbol on it. This covers a wide range of items, from big appliances like washing machines, dishwashers and TVs to smaller things like dig ital cameras, phones, toasters and tablets. Take a look at the items in your home and see if you can find one of these
symbols – how many electricals in your house can be recycled?